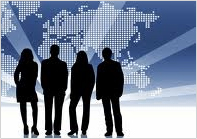 About Us
Committed to conducting its business with the highest standard of transparency, Delhi Core and Lamination has set its path from a modest beginning to the zenith of success in the present competitive markets. We have established ourselves as a brand in paper plate making machine manufacturer. The company, established in the year 1995, has developed technical know- how and has been marked down as a high- quality driven Manufacturer, Exporter and Supplier of the industry. Today, we are supremely eminent in the market on the basis of product's quality with regard to the optimal performance and high reliability.
The complete range of products we manufacture and supply includes Paper Plate Making Machinery, Paper Disposable Plate Making Moulds, Paper Disposable Plate Making Machines, Candle Making Moulds, Candle Making Machines, etc. The specialization of our products basically depends on the technological nuances and original design with which they are manufactured. As a result, the machines are widely acknowledged not only in India but also in other continents.
We, Delhi Core and Lamination, are primarily concerned about achieving ultimate customer satisfaction. In this regard, we make sure that all our machines and moulds are precisely designed and comply with lofty standards, ensuring to meet the specific needs of our clients.